We export a range of agro products
As experts in the agric sector, we have a collection of agricultural in-demand products for export in and outside Africa.
Agriculture as we know it was a major source of GDP for Nigeria before oil was discovered. Regardless, Nigeria still has fertile land for cultivating a good number of export cash crops. 
Cocoa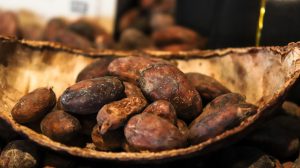 Cocoa
Sesame Seed
Shea Butter
Fish
Palm Oil
Dry Split Ginger
Hibiscus Flower
Groundnut
Honey
Services we provide along the agricultural value chain include:
Processing
Packaging
Standardisation
Warehousing
Logistics
Networking
Marketing
Trading
Training
Admin & Liaison Services
We've been privileged to work with a number of remarkable clients across Nigeria and Africa.
Won't You Rather Do Business with Us?
We have a team of responsive and dedicated professionals who are ready to respond to client queries within the shortest time possible.